The Law Offices of Dana M. Kyle, P.A.
New Mexico Law Firm
The Law Offices of Dana M. Kyle, P.A.

Located in New Mexico, The Law Offices of Dana Kyle has has more than 15 years experience in estate planning, business and real estate law and helping clients meet their family and business planning needs. Their principal attorney, Dana Kyle also assists local businesses with asset and stock sales and purchases, contract negotiation, and trademark registration. Their firm is an established and professional legal institute with friendly professionals who are committed to fighting for your cases and to build a client-lawyer relationship to get the best results.

Practice Areas:
- Estate Planning
- Probate
- Business Planning
- Real Estate

Principal Attorney:
- Dana M. Kyle

The Law Offices of Dana M. Kyle, P.A.
318 W. Organ
Las Cruces, New Mexico 88005

Telephone: (575) 525-0020
Facsimile: (575) 525-0017

http://www.dmkylelaw.com/
Related listings
Houston, Texas Trust and Estate Attorney Trisha English provides quality legal advice to individuals, families, and fiduciaries regarding all aspects of trust and estate litigation, probate, trust and estate administrations, and estate planning. Whet...

Law Firm Directory

Louisiana

New Orleans Bankruptcy Lawyer Do You Qualify for Bankruptcy? The first question you may have is, do I qualify for bankruptcy? Bankruptcy provides debtors with legal protection which allows you to liquidate your debt under chapter 7 or reorganize the ...

Law Firm Directory

Georgia

The Law Office of Marshall Sanders provides comprehensive legal advice and support to nonprofit organizations, and charitable giving and general estate planning services to individuals. The firms's nonprofit clients include charitable, educational, h...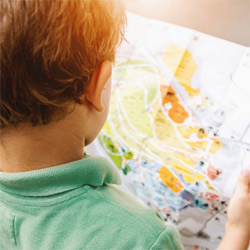 New York Commercial Litigation Law Firm - Woods Lonergan PLLC
Founded in 1993 by Managing Partner James F. Woods, Woods Lonergan PLLC has built a strong reputation as a resourceful and industrious firm that provides clients with clear, concise, and straightforward answers to their most challenging legal issues. Partner Lawrence R. Lonergan, who joined the firm in 2008, has been a friend and colleague to Mr. Woods for over 40 years and shares the same business philosophy. Woods Lonergan PLLC's collective experience and expertise enables the firm to expeditiously and effectively analyze the increasing challenges clients face in an evolving business and legal world, in many instances, avoiding unnecessary time and expense to our clients. Our mission is simple: provide cutting-edge expertise and sound advice in select areas of the law for corporate and business clients. We thrive on providing each client with personalized attention, forceful representation, and a collaborative team effort that embraces collective knowledge.
Business News