Court denies attempt led by Ohio to stop opioid trial
Supreme Court News
A federal appeals court has denied an effort led by Ohio's attorney general to stop a bellwether trial over the opioid crisis from starting this month in Cleveland.

The 6th Circuit U.S. Court of Appeals ruled Thursday that Ohio didn't object when lawsuits filed by Summit and Cuyahoga (ky-uh-HOH'-guh) counties were included in what has become a sprawling case involving around 2,600 local governments and other entities.

The attempt by state attorneys general was led by Ohio's Dave Yost. They argued in August that states have the sole authority to pursue claims against drug companies on behalf of their citizens.

But a three-judge panel based in Cincinnati noted that preparations are far along for the first federal opioid crisis trial, scheduled to start Oct. 21.
Related listings
Supreme Court News

10/07/2019

The biggest cases before the Supreme Court are often the last ones to be decided, and the focus on the court will be especially intense in June, just a few months before the 2020 election.President Donald Trump first announced his intention in 2017 t...

Supreme Court News

10/02/2019

LaWanda Clark told jurors Wednesday during Guyger's murder trial that she struggled with a crack cocaine addiction and that Guyger wrote her a ticket on the day of the drug bust. She says Guyger told her that the ticket could be the impetus to turn h...

Supreme Court News

09/30/2019

Sacramento Kings first-year coach Luke Walton says he is focused on his team and not worried about a lawsuit accusing him of sexual assault.Walton spoke publicly Friday at Kings media day for the first time since a former sportscaster filed a civil s...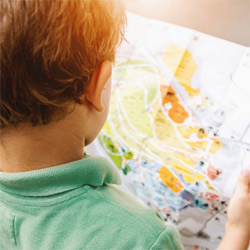 New York Commercial Litigation Law Firm - Woods Lonergan PLLC
Founded in 1993 by Managing Partner James F. Woods, Woods Lonergan PLLC has built a strong reputation as a resourceful and industrious firm that provides clients with clear, concise, and straightforward answers to their most challenging legal issues. Partner Lawrence R. Lonergan, who joined the firm in 2008, has been a friend and colleague to Mr. Woods for over 40 years and shares the same business philosophy. Woods Lonergan PLLC's collective experience and expertise enables the firm to expeditiously and effectively analyze the increasing challenges clients face in an evolving business and legal world, in many instances, avoiding unnecessary time and expense to our clients. Our mission is simple: provide cutting-edge expertise and sound advice in select areas of the law for corporate and business clients. We thrive on providing each client with personalized attention, forceful representation, and a collaborative team effort that embraces collective knowledge.